Common Area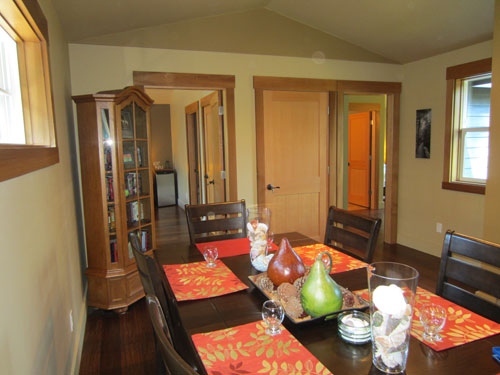 Common Area
This is great spot to relax and enjoy breakfast. We have fresh homemade muffins daily , fruit / homemade granola/yogurt parfait, coffee, tea and hot chocolate.
In the late afternoon and/or early evening we have tea, coffee, hot chocolate and homemade cookies/squares made daily that will be available. A kettle, toaster oven, and tea pots are for guest use all day.
You can play board games or read the paper in the common area as well.